Top 6 Things That Should Be On Your Home Safety Checklist
Top 6 Things That Should Be On Your Home Safety Checklist
Home safety isn't something that should be taken lightly. If you're moving into a new home, you should run through your safety checklist right away. This will ensure you and your family are safe and secure.

Why do you need a home safety checklist?

We don't want to make you paranoid, but hidden dangers could be lurking around every corner —from your dryer vent to your water heater. While your home inspection may have caught some of the no-nos, a period of time has gone by since then. So give everything the once-over.
With a home safety checklist, you can be sure to cover all the bases.

1. Smoke detectors
While this one may be obvious, the importance of checking your smoke detectors can't be stressed enough. Make sure they are properly installed, working, and clean.
According to the National Fire Protection Association, 3 in 5 home fire deaths occur in homes with no smoke alarms or nonworking smoke alarms. In almost half of the homes with faulty smoke alarms, the batteries were to blame. Make sure to check the batteries in your smoke detectors every few months.

2. Fire Extinguishers
Fire extinguishers should be present on every level of your home— don't scrimp. Fire extinguishers can spell the difference between a tragedy and a simple fix.
3. Carbon Monoxide Detectors
If your home has a furnace that uses gas or oil, then you should have a carbon monoxide detector. More than 150 deaths due to accidental carbon monoxide poisoning are reported each year.
4. Dryer Vent
Check your dryer vent, the large vent from your dryer to outside. This should be done at least 3 to 4 times per year. Lint is extremely flammable. 2,900 home clothes dryer fires are reported each year, and the leading cause is lint-filled vents.
5. An Escape Route
Make sure to have an escape plan in place in case of a fire for the entire family. Figure out ways to escape from every room, even if the only escape is a window.
6. Front Door & Window Locks
You should always change the locks on a new home. While it may be exciting getting a set of keys at closing, it's less exciting to imagine all the other people who may have copies of them. These can be baby-sitters, neighbors, relatives, and so-on. Be sure window locks aren't broken or damaged.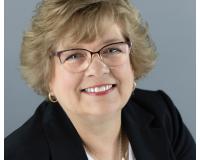 Author:
Susan Magee
Phone:
804-334-5087
Dated:
April 17th 2018
Views:
1,076
About Susan: As a mother, wife and businesswoman, my determined spirit has taken me through personal and professi...