Naughty And Nice List
Santa's Naughty and Nice List for Real Estate Agents
Every December, we get time to reflect on the best and bad practices from the past year. Thanks Santa for forwarding me this list of what Real Estate agent qualities are naughty and nice! I know you checked it twice! At the close of the year, did Santa leave you with everything you asked for or just a bunch of dead leads and unclosed deals?
Naughty
Inconsiderate to Others: When you are busy, you fail to follow up with those who inquire or call you back. When you are not busy, you serial spam or robo-call your client list and leads without catering to their needs or wants.

Pressuring Clients to Sign: Instead of being your client's partner, you push them towards what you want to sell or buy. You can coach and give advice, but nobody invites a used car salesman to their home.

One-Dimensional Marketing: Rely on only one way to engage your prospects. There are a many inroads to get the word out and sell your brand and close on real estate. Be true to yourself, but also reach out to your prospect by every effective means possible. Celebrate a deal over dinner, give congrats on your client's closing through social media, and embed a video of their testimonial on your website with all the right keywords.

Going Dark: Not being available or not answering your client's questions. You aren't a covert agent. You are in the people business so treat your client as you would like to be treated.

Talking Around Yourself: We understand everybody likes others to hear them out. In turn, your empathy builds lasting relationships. Lend your clients your ear, let your actions do the talking, and learn how to surpass your client expectations!

Putting Down Others: The real estate community has a small town mentality. By playing nice, you cultivate referrals. You can't put a price on or buy your reputation.
Nice
Keeping Social Media Positive and Fresh: Brand yourself by telling your story, in deeds and lessons learned. Use social media only for good, following up with leads and inquiries and getting to better know your client's needs and wants.

Stay in Touch with Clients: The best marketing is the most tried and true, customer retention and referrals. Follow up with past clients after the close. Continue to correspond by snail mail and social media. Learn more about their home status and let them know you are alive and doing well!

Give Thanks to your Clients: Show your appreciation to clients who gave you a win with a gift of recognition that fits their personality.

Nurture Your Leads: Manage a lead program that is both dynamic and data driven. By keeping a subtle and present touch with leads, sharing opportunities that fit their needs and wants, you can grow a lifelong client. Your personal outreach and networking should be elevated by digital marketing. For example, drip email campaigns only work if your narrative is natural, not canned or generic.

Socially Active and Listening: Whether it's your client or your peer, be a part of their social and trade community whether online or in the clubhouse. You build trust by framing yourself within your industry community.

Ask and You Shall Receive: Ask for referrals from any positive experience and it's guaranteed to pay forward in successful future leads

Time to Kick Ourselves Off the Soapbox
To honor the holiday spirit and ring in the New Year, we renew our promise to deliver "WOW" service and show compassion towards others, no matter what. Please, tell us if we don't. We appreciate any and all feedback. From all of us at Magee Group, we wish you a very happy and prosperous holiday season!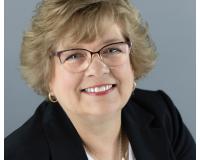 Author:
Susan Magee
Phone:
804-334-5087
Dated:
December 14th 2018
Views:
1,131
About Susan: As a mother, wife and businesswoman, my determined spirit has taken me through personal and professi...