Chesterfield Seniors Among The Most Overhoused
"Overhoused" Seniors Impact the Market
A lack of housing inventory is making it more and more difficult for buyers, including both first-time and move-up buyers, to find suitable homes. In many areas across Virginia, the number of homes for sale is less than half of what it was five years ago. One part of the low inventory situation is that older adults remaining in their homes longer, either for financial reasons (e.g., a lack of equity, difficulty finding another affordable home to move into) or because of personal choices.
According to Virginia Realtors Chief Economist, Lisa Sturtevant, PhD, an indicator of this trend is the number of so-called "overhoused" older adults in the Commonwealth. Someone who is potentially "overhoused" is living in a home with more space than they want. It is difficult to pinpoint whether someone lives in "too much house" or simply prefers to have plenty of space. But as a proxy, data from the U.S. Census Bureau's American Community Survey (ACS) was used to estimate the number of potentially "overhoused" senior households in the state.
"Overhoused" households are defined as those headed by someone age 60 or older, who owns their home free and clear, and where there are 2 more bedrooms than there are people living in the house. So, a single person living in a 3-bedroom home, or a couple living in a 4-bedroom home, would be defined as "overhoused."
According to this study, nearly half a million older adult households own their home free and clear. And among those, about 180,000 are living in homes that are "too big" for them, by this definition. Therefore, about 43% of older adult homeowners who own their home outright are "overhoused" in Virginia. This includes more than 110,000 older adults living alone in homes that have 3 or more bedrooms, and 66,000 older couples living in homes with 4 or more bedrooms.
Fairfax and Chesterfield counties are where we can find the most seniors that are "overhoused". For example, in the McLean, Vienna, and Fair Oaks areas of Fairfax County, nearly two-thirds of seniors who own their homes free and clear are "overhoused." The share is about the same for older adult homeowners in eastern Chesterfield County.
Many of these older adult homeowners who own their homes outright, of course, prefer to stay in their larger homes and would disagree with being called "overhoused." They may want the extra bedrooms for when the kids come home from college, when visitors come in from out of town, or to set up as a home office. However, some older homeowners do live in a home that is bigger than they want, and they might be staying because of a lack of smaller home choices. This lack of housing choices—resulting from relatively low levels of new home construction since the recession and local obstacles to building smaller homes—creates a bottleneck in some housing markets, limiting inventory for new and move-up buyers, and reducing choices for older homeowners.
Let us know what your thoughts are on the housing market. We're all ears.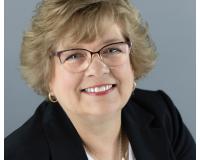 Author:
Susan Magee
Phone:
804-334-5087
Dated:
August 21st 2019
Views:
742
About Susan: As a mother, wife and businesswoman, my determined spirit has taken me through personal and professi...