Are Sellers Spying On You During Showings
Are Sellers Spying On You During Showings?
With a higher presence of hidden cameras inside homes, real estate professionals need to consider how recordings of their clients could affect the sale.
June 18, 2018 | Magee Group

Instances of sellers using hidden cameras to monitor activity in their homes during showings is becoming far more common in recent years. Though it may seem more likely for high-end homes containing expensive items to practice this, agents have discovered hidden cams in fixer-uppers, and lower priced homes as well. The equipment is so affordable that any seller can really afford it. Not only will the seller be able to hear/see anything you say or do, they will be able to gain powerful insights into the sale that could be detrimental to the buyer's negotiation power. According to recent studies this trend is only going to increase in popularity.

The rise of smart-home technology, including smart security systems that enable remote monitoring capabilities, may explain the prevalence of "spy cams" in homes. It is estimated that more than 30 million homes in the U.S had at least one smart device in 2017—double that in 2015— according to a recent study by home technology trade group CEDIA. Furthermore an estimated 9.5 million homes have wifi-enabled cameras with microphones, while another 11 million have limited-function cameras that focus on doorways, or exterior portions of the property.

Make Your Buyers Aware
Laws on video and audio recording vary from State to State which is why many real estate professionals are advising their clients to be cautious during showings. Let's say a buyer shows his/her exuberance regarding the property during a showing, the seller could use this against the buyer when trying to leverage negotiations. "I think you're better off not saying much of anything while inside the property—wait until you get outside," says Susan Magee, Associate Broker, GRI, SFR, a real estate professional with Keller Williams Realty. "Let's pretend the seller is sitting in the living room."
It's vital to work out a plan for communicating about a property with your clients before going to a property showing.
Who Does the Law Protect?
Unfortunately, there is no federal law that covers everyone in regards to the use of surveillance cameras inside private property. You and your clients must familiarize yourselves with state and local guidance. In Illinois, video recording without accompanying audio is allowed as long as the camera is not in an area where people expect a certain level of privacy, such as a bathroom. In Florida, both parties must consent to audio recording but not video.
In Virginia the opposite is true. It is illegal to record any oral communication unless at least one person consents to the recording beforehand. Silent video recordings are allowed. In order to remain compliant with Virginia's video surveillance laws, homeowners are advised to purchase cameras that are silent without microphones and audio capabilities.
A Benefit to Sellers
Hidden cameras do, of course, have many benefits for sellers who want to ensure the protection of their home and property. While we'd like to assume property destruction and stealing aren't a common occurrence, they do happen. In this regard, home surveillance might be of benefit to the seller.
This will require real estate professionals to better prepare their clients for possible pitfalls in the showing process and to think more carefully about the best way to communicate with clients away from prying eyes.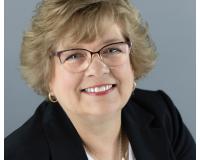 Author:
Susan Magee
Phone:
804-334-5087
Dated:
June 19th 2018
Views:
549
About Susan: As a mother, wife and businesswoman, my determined spirit has taken me through personal and professi...