5 Tips For Planning A Family Picture Wall
For a lot of families, putting a family picture wall together in their new home is high on the wish list. It can be a fun project that can be among the first of many happy memories in the new place.

One benefit of owning your own home is that you can do pretty much whatever you want when it comes to hanging things on the wall. No landlord will charge you $5 per hole you poke through the drywall. It's kind of nice. You can let your creative side have a heyday with a hammer and a bunch of nails.

Planning Your Picture Wall
If you hop on Pinterest and search for "family picture wall," you're going to find an overwhelming number of ways to put one of these together. There's no one way to do a family picture wall, since every family is different. There are lots of things to consider while you're planning your wall, though.
Don't just start hanging pictures willy-nilly. Do some real prep work to ensure that your wall turns out as special as what you have envisioned rather than yet another #PinterestFail. These tips should help:
Pick a theme. You need something concrete to get you started in the planning stage. Choosing a theme can be a good place to start, since it'll inform your image choices as you go through your Google Drive. A theme could be anything from "vacation photos" to "photos with the color blue in them." The best photo walls have some kind of unifying theme, choose one before you get started.
Use technology to simulate your photo wall. Art.com's iOS app gives you the capability to not just imagine what an image or set of images will look like on your wall, it actually can virtually add those photos to the wall using augmented reality. The same technology that powers Pokemon Go can help you get great results with your family picture wall.
Choosy kids choose cool frames. The frames you choose are just as important as the images. If you're looking for something pretty unusual, scour flea markets and antique shops for old frames with unique designs. If you can't find anything that tickles your fancy, your home improvement store's trim work aisle will have some really fancy trim that you can use to build your own frames!
Incorporate more than photos. Sure, it's called a "family picture wall," but who says you have to stop there? Memorabilia from favorite spots, items that reflect interests and hobbies, even accolades like medals have a place on a wall like this. Just make sure that you're using sturdy materials and secure shelves tightly to the wall to avoid long term issues.
Sometimes, fewer is better. Family picture walls can get pretty overwhelming fast. Instead of hanging every photo you've ever taken of your kids, pick the two best from now and the two best from their early childhood. Capture those moments that really meant something and remember that sometimes less is way more. Besides, you'll want to save some of those embarrassing pictures for leverage later.
When It's Time to Start Decorating…
Some people love the process and others love the results when it comes to redecorating their homes. If you're more of a looker than a doer, you're in luck. we can help you meet interior designers who will put together a killer family photo wall that you'll love to look at every day. Just ask any of us at Magee Group to introduce you and you'll be on your way to a wall full of memories in no time!
Call us if you want more information on a family Picture Wall or are thinking of making a move. We are here to help! 804-464-8557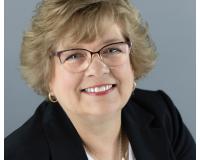 Author:
Susan Magee
Phone:
804-334-5087
Dated:
April 11th 2019
Views:
1,104
About Susan: As a mother, wife and businesswoman, my determined spirit has taken me through personal and professi...