Downsizing Is A Great Adventure
Some homeowners who have lived in the same home for many years won't want to move somewhere smaller and easier to maintain. This is because of the memories associated with their current home. Moving out of what seems like a lifelong home can certainly be a stressful and emotional experience. But it doesn't have to be. If you or a loved one is thinking about moving to somewhere less pricey and more minimalistic, be sure to follow these tips and processes.
It can definitely be overwhelming when thinking about decluttering the entire house and getting organized to move. That's why experts on decluttering homes suggest that you move around the house and work room-by-room, whichever order is easiest for you. If one room seems like too much, you can always divide the room into sections. It is also recommended that you start in the room with the least amount of sentimental value.
With any household items that you feel emotionally attached to, remember the reason that you hold onto them is because of the memories associated with them, not the item itself. Consider giving such items to family members who won't be living with you. Any duplicates of items, such as utensils and other kitchen supplies, can also be given to family members.
If none of your family members want what you have, there are other ways to get rid of household items. You can donate household items to charity. Charities will be much appreciative of certain items such as towels or clothing. You can sell these items either in a garage sale, online marketplace, or an online auction site. The hardest option for homeowners is to throw items away. Always listen to the advice of your family members if you are unsure of what to do with a household item.
Keep all these tips and processes in mind when you get ready to make your move. Remember, the best way to accomplish the downsizing process is to keep the end goal in mind: living in a smaller place with less expenses, free to do whatever you want. And always remember to start the downsizing process before you put your home on the market.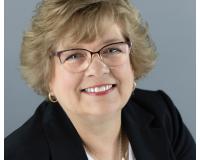 Author:
Susan Magee
Phone:
804-334-5087
Dated:
August 18th 2021
Views:
78
About Susan: As a mother, wife and businesswoman, my determined spirit has taken me through personal and professi...