Top 5 Questions To Ask Your Realtor
Okay, can we get real here? Buying or selling a house is probably the largest financial purchase you'll ever make. (Not to mention the consequences the home will have on your family.) There are hundreds of thousands of dollars at stake. That's a ton of money! And because buying or selling a house is so complicated (hello, legal mumbo jumbo and paperwork!) and expensive, having a great real estate professional on your side is an absolute must have.
But how do you know who is the realtor for you? What should you ask? And how do you know the right answers?
We've got you covered! Here are 5 great questions (and the answers) you can ask potential realtors to find out which one is right for you!
1. How long have you been a full-time real estate agent in my market?
Okay, this isn't the time to give a big break to your neighbor or friend of a friend who just got his real estate license. A great Realtor usually has been working full-time in your market for at least four years. So if the agent says, "Well, real estate is my side job. My day job is at ABC Widgets," then you can politely inform them you're going with someone else.
An agent with a minimum of four years of full time experience has learned things you can only learn on the job as a real estate professional. If you find someone who's been working in your market for 10 years or more, that's even better. You know you have someone with a track record of success.
2. How many homes do you close each year?
Not to pick on your friend of a friend again, but it's key that your Realtor has a track record of actually closing home sales. You want someone who closes more homes than 90% of the agents in your market—in our market, that means at least 36 closings per year.
3. Who will be my primary point of contact?
Communication is crucial, and bad communication is one of the most frustrating parts of dealing with a so-so agent. Who will you be able to contact and when? Home sales happen very quickly and taking three days to respond to a text message or email is totally unacceptable.
Many top-notch agents have a team that supports them. Just make sure you'll have one dedicated person who will answer your questions whenever you have them—and make sure you get a guaranteed response time.

4. How will you help me sell and/or buy a home in a competitive market?
Are there very few houses for sale in your area? Are the ones that are on the market selling, like, immediately? Are sellers getting multiple offers? Are there lots of cash offers?
If the answer to any one of these questions is "yes," then you're in a red-hot, competitive market. You need someone who really knows what they're doing. Again, this is not the time to call your favorite Aunt Molly who sells a few houses on the side each summer.
If you're looking to buy, you'll want someone who knows the community inside and out—and is an expert negotiator. If you're selling, you want to know how accurate their pricing is. Find out their sale-to-list ratio, which you get by dividing the final sale price by the asking price. The closer this number is to 100%, the better. If it's well over 100%, that means they're getting more than asking price for the homes they sell.
5. How will you communicate with me?
Do you prefer to talk on the phone? Are you more comfortable texting? Maybe email is the most effective way. Whichever you prefer, be sure you and your agent agree on a primary communication method so you'll know what to expect.
6. Who can I contact for a reference?
Okay, it's a bonus question, if you want to know how good your real estate professional really is, talk to their past clients. Listen to their personal experiences. Get the good, the bad and the ugly. If you're interviewing an agent and they refuse to provide a list of past clients? Then say, "Thank you. Next!"
Talk to one of our real estate Team Members
Want a rock-star Realtor who gives you the right answers to all these questions? Do you want someone who will educate you as you go through the process of buying or selling a house?
Then you need one of our Magee Group Realtors. They sell more houses than 95% of the agents in their markets. They're rooted in and invested in the communities they serve. You can't beat their customer service, and we make sure they're the best of the best.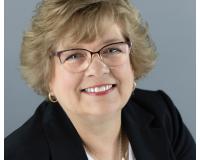 Author:
Susan Magee
Phone:
804-334-5087
Dated:
January 28th 2021
Views:
1,934
About Susan: As a mother, wife and businesswoman, my determined spirit has taken me through personal and professi...