Agency Relationships
So what is agency when it pertains to real estate and you?
The term "agency" is used in real estate to help determine what legal responsibilities your real estate professional owes to you and other parties in the transaction.
The seller's representative (also known as a listing agent or seller's agent) is hired by and represents the seller. All fiduciary duties are owed to the seller, meaning this person's job is to get the best price and terms for the seller. The agency relationship usually is created by a signed listing contract. The seller's agent is required to keep all sellers confidential information confidential, even after the sale is completed.
The buyer's representative (also known as a buyer's agent) is hired by prospective buyers to and works in the buyer's best interest throughout the transaction. The buyer can pay the agent directly through a negotiated fee, or the buyer's rep may be paid by the seller or through a commission split with the seller's agent. Most commonly in our area the seller pays for the buyer to have a buyer's representative. Wow, right?
For More Agency descriptions download our free handout.
Or give us a call or text anytime.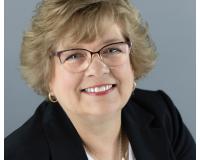 Author:
Susan Magee
Phone:
804-334-5087
Dated:
May 17th 2019
Views:
755
About Susan: As a mother, wife and businesswoman, my determined spirit has taken me through personal and professi...