10 Thanksgiving Cooking Hacks
No matter how much you plan, it seems there is always something that does not go according to plan when cooking a Thanksgiving feast. We did some research at the Food Network's website on some of their best tips and hacks to survive the day and hopefully relax.
Short on Refrigerator Space?
Hack: Ice Chest As a Fridge
In the lead-up to the big feast, refrigerator real estate is precious. Clear out those space-hogging bottles of dressing and pickles, and stow them in the garage in a cooler filled with ice packs. Other genius plays with this wonder box: Use it to brine your turkey overnight (make sure to add plenty of ice). Or treat it like a warming drawer — it's insulated, after all. Line it with aluminum foil, add some folded towels and fill it with hot dishes as they come out of the oven. (Employ common sense here and don't melt your cooler.)
Missing Roasting Rack?
Hack: Aluminum Foil As a Roasting Rack
The point of a rack is to hold your bird above the pan so heat can circulate evenly. Who says it has to be made of wire or cost a lot of money? If you don't have the store-bought variety, crumple some sheets of foil into thick ropes and wrap them in coils on the bottom of your pan. Or go biodegradable and place the bird on a bed of halved onions, carrots and celery.
Need one more stove burner?
Hack: Slow Cooker As Mashed Potato Keeper
The only thing worse than lumpy mashed potatoes on Thanksgiving is cold, gluey ones. To keep your spuds warm when every burner of your stove top is in use, butter your slow-cooker insert, add a little heavy cream and spoon in the potatoes. Set the temp to low and stir every hour or so to keep your potatoes smooth and silky.
Please no cold gravy!
Hack: Thermos As a Gravy Warmer
If it works for minestrone, it'll work for your signature bourbon gravy. Decant to a gravy boat just before serving.
Need to save Prep time?
Hack: Salad Bar As a Sous Chef
Shave hours off your prep time by picking up ingredients from the supermarket salad bar that are already cleaned and ready to go — think chopped onions, trimmed beans, sliced bell peppers, hard-boiled eggs and even crumbled bacon.
Short on counter space?
Hack: Kitchen Cabinets As a Cookbook Stand
Minimize clutter in the kitchen, eliminate flipping back and forth, and protect that fancy computer tablet that you just know is going to get damaged in the cooking chaos by making copies and printouts of the recipes you'll be cooking for the feast. Then, on game day, take a note from FN food stylists and tape them at eye level to the doors of your kitchen cabinets. They'll be easy to read and follow, and you can make notes on the fly — and even arrange them in order of your cooking prep.
Mashed Potatoes Not Fluffy Enough?

Hack: Add Baking Powder
If those mashed potatoes aren't coming out as light and fluffy as you'd hoped, add a pinch of baking powder to the spuds — it reacts with the heat of the potatoes to form tiny air pockets that will add that extra-special fluffiness. To further kick mashed potatoes up to the next level, try adding ingredients such as bacon or caramelized onions for an extra jolt of flavor.
Short on Oven Space?
Hack: Slow-Roast the Turkey Overnight
In order to free up time, get the turkey into the oven the day before Thanksgiving and slow-roast it while you sleep. In fact, you can start roasting as far ahead as 48 hours (depending on size), at a low temp of 170F°. There's less than 15 minutes of labour involved in the entire process, promising a tender, juicy bird at the finish line.
Not Sure How Much Stuffing to Make?
Hack: Bake Stuffing in Muffin Tins
Nobody wants to run out of stuffing during Thanksgiving dinner, and a clever way to ensure there's enough for everyone is to bake extra stuffing in a muffin tin. Not only will there be plenty for everyone, but your guests – especially kids – will go crazy for individual stuffin' muffins.
Lumpy Gravy Problems?
Hack: Whip It In a Blender
There's no better way to transform your guests Thanksgiving glee to mild disgust when they witness big, clotted lumps come pouring out of the gravy boat. To prevent that from happening, give it a quick whip in a blender or food processor and then return to the saucepan for reheating until it's ready to serve.
Bonus tips: The night before Thanksgiving, pull out all your serving dishes and put post it notes on each with the name of the dish that goes in each platter and bowl. Instead of using mixing bowls to store all your ingredients and prepped veggies, use ziploc bags to save room in your refrigerator.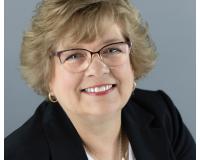 Author:
Susan Magee
Phone:
804-334-5087
Dated:
November 12th 2019
Views:
629
About Susan: As a mother, wife and businesswoman, my determined spirit has taken me through personal and professi...