3 Tips When Planning To Sell
When you are ready to sell your home, or maybe you are just thinking maybe someday, remember that upkeep and appearance are major factors in how potential buyers will respond to your property. If they are too focused on things such as minor cosmetic damage or faulty appliances, they will more than likely not want to buy your home.
Here at Magee Group, we recommend to our home sellers to have their home in the same condition as a bride would be on her wedding day. Strive to have the house free of any unpleasant odors, don't cook that fish and cabbage the day before the showing. And whoever started the quote, cleanliness is next to godliness, must have been a realtor.
So it's important to remember these three key focal points when you are getting ready to sell:
First impressions are absolutely crucial! Remember to fix or replace anything in your home that's not going to look appealing to potential buyers. If they walk in and see too many things out of line, they may just say "thanks, but no thanks". The goal is to have the buyer feel as though you have always taken great care of the home and kept everything properly maintained.


The floors, like everything else in the home, will draw serious attention to prospective buyers. If floor coverings need to be replaced, they can and probably will move on if that financial burden falls upon them. So for you as a seller, replacing floor coverings with something relatively inexpensive such as vinyl or laminate would be the best option when the floors need some work.

Anything structural or an integral part of the home that is not in working order should absolutely be fixed. Anything that has been neglected will draw unwelcome attention. If potential buyers find that too many items in your home are not in prime working condition such as a washer or fridge, they will walk out on a deal!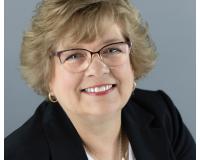 Author:
Susan Magee
Phone:
804-334-5087
Dated:
July 1st 2021
Views:
359
About Susan: As a mother, wife and businesswoman, my determined spirit has taken me through personal and professi...